What to expect at ITE HCMC 2024
As the largest and most established travel event in Vietnam, the 18th ITE HCMC 2024 will be held under the theme "Connectivity, Growth, Sustainability", endorsed by Ho Chi Minh City People's Committee, Ministry of Culture, Sports and Tourism.
The event is an annual international travel event that enhances exchanges, tourism promotion and business opportunities for domestic and foreign tourism companies. Moreover, ITE HCMC 2024 will be held in a hybrid format, a combination of physical booths and online events such as 2D Online Booths, and Online Appointment Schedules between international buyers and sellers.
ITE HCMC 2024 is expected to attract over 400 participating companies and 250 high-level buyers from over 40 countries and territories, together with more than 25,000 trade visitors, all gathering in one place, over the three days.
The event is expected to symbolize the resilience, strength and creativity of the Vietnam tourism industry in a period of unprecedented volatility and difficulty in the global tourism industry; a networking platform for coordination and mutual support of tourism associations and local tourism businesses across the country to promote domestic tourism market, as well as create synergy to improve the competitiveness and attractiveness of Vietnam's tourism to other countries in the region when the international tourism market reopens after the COVID-19 pandemic.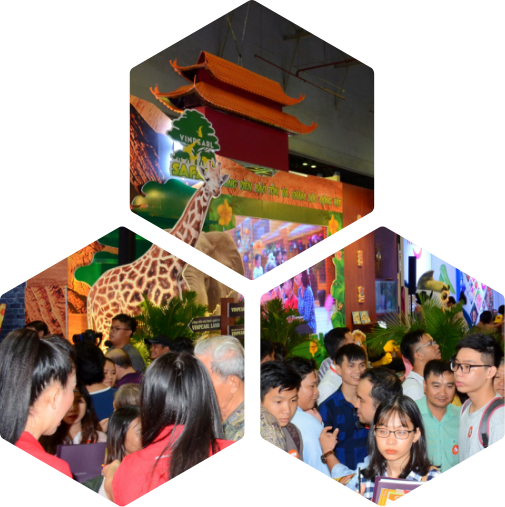 ITE HCMC AT A GLANCE
Event Name

THE 17TH INTERNATIONAL TRAVEL EXPO HO CHI MINH CITY – ITE HCMC 2024

Event Date & Time

TRADE VISITORS ONLY
9:00 – 16:00, 05 – 07 September 2024
PUBLIC VISITORS
16:00 – 18:00, 05 – 06 September 2024
09:00 – 18:00, 07 September 2024

Exhibition &

Conference Venue

Saigon Exhibition & Convention Centre (SECC)
Ho Chi Minh City, Vietnam

Registration Area

Entrance, Ground Floor

Exhibit Area

8,800 SQM

Endorsed by

• Ministry of Culture, Sports & Tourism, Vietnam
• People's Committee of Ho Chi Minh City

Organized by

• Vietnam National Authority of Tourism
• Ho Chi Minh City Department of Tourism
• C.I.S Vietnam Advertising & Exhibition JSC
• Le & Brothers Company Limited (Le Bros)
Message from Organizing Committee
1. Official Invitation for Organizations and Businesses (English)

2. Official Invitation for Vietnam Travel Authorities (Vietnamese)

3. Layout ITE HCMC
Our Sponsors and Supporting Organizations
Endorsed by:
Ministry of Culture, Sports & Tourism, Vietnam
Ho Chi Minh City People's Committee


Organized by:
Vietnam National Authority of Tourism
Ho Chi Minh City Department of Tourism
C.I.S Vietnam Advertising & Exhibition JSC
Le & Brothers Company Limited