Who should exhibit
ITE HCMC is a great platform to showcase products and services to visitors and buyers from all across the globe.
The 17th ITE HCMC 2023 is expected to attract more than 300 exhibiting companies and brands from 17 countries and territories, including Cambodia, Germany, India, Indonesia, Japan, Korea, Laos, Malaysia, Myanmar, Netherlands, the Philippines, Russia, Singapore, Taiwan, Thailand, Turkey, United Arab Emirates and Vietnam as well as 32 Vietnam provinces, cementing its status as one of the fastest growing international tourism trade events in the region.
EXHIBITOR PROFILE
1. Accommodations, Hotels, Resorts
7. Luxury Travel/Golf Tours/Cruises
2. Associations/Institutions
8. Medical Tourism, Wellness, Spa
3. Attractions/Theme Parks/Museums/ Traditional Villages
9. MICE Organizers
4. Education/Tourism Training Facilities
10. NTOs / Tourism Promotion Agencies
5. Enterprises producing and trading related products & services
11. Transportations, Airlines / Carriers
6. Enterprises producing and trading typical products of the region
12. Travel Agencies, Tour Operators, Online Travel Agents (OTA)
13. Travel Technology
Why exhibit?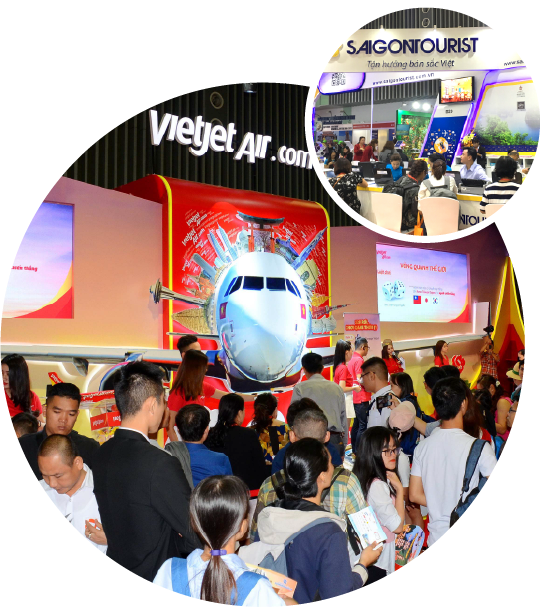 ITE HCMC is the leading international tourism event in Vietnam and the Lower Mekong Subregion for both inbound and outbound markets.
After 15 successful editions, ITE HCMC has constantly grown in terms of scale, the number of participating businesses and the quality of buyers.
ITE HCMC is the travel gateway of Vietnam where the cultural and unique characteristics of destinations across Vietnam are introduced to foreign visitors and buyers, to help domestic and international travel businesses strengthen linkages and diversify tourism products as well as looking for business opportunities.
Elevate your brands and products with a modern, high-tech online hybrid display booth that first launching for travel industry in Vietnam.
Triple benefits: Registering for a physical booth will get a free 2D Virtual Booth (virtual listing) and a discount on the price of registering for 3D Virtual Booth.
An ideal platform for tourism businesses to restart, overcome difficulties caused by the COVID-19 pandemic and shine again.

EXHIBITOR TESTIMONIALS
What did Exhibitors say about ITE HCMC 2019?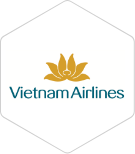 VIETNAM AIRLINES (EXHIBITOR)
"ITE HCMC has promoted our image to customers and companies in the industry effectively. We would like to convey my appreciation to the organizers."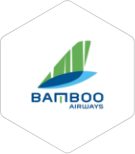 BAMBOO AIRWAYS (EXHIBITOR)
"As this was our first year to take part in ITE HCMC,the event was the most attractive and well-organized tourism event in Vietnam."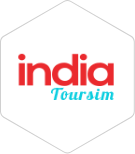 INDIA TOURISM (EXHIBITOR)
"It has been a good experience participating at ITE HCMC 2019 with a good mix of buyers from all over the region. It gave us a good platform to immerse brand awareness. The organizer has been extremely helpful and cooperative."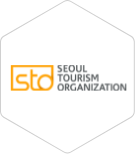 SEOUL TOURISM ORGANIZATION (EXHIBITOR)
"It's so significant to exhibit "Seoul Beauty Showroom" in ITE HCMC 2019. We really appreciate the enthusiasm of the Vietnamese and it was a good chance to meet various media and buyers. We hope to keep a good relationship between Ho Chi Minh City and Seoul."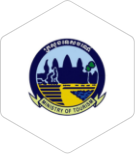 MINISTRY OF TOURISM, CAMBODIA (EXHIBITOR)
"ITE HCMC 2019 is a very useful event because it is a meeting place for buyers and sellers to connect and exchange, as well as involve in tourism activities. Moreover, every country can also introduce their culture to all visitors at ITE HCMC 2019."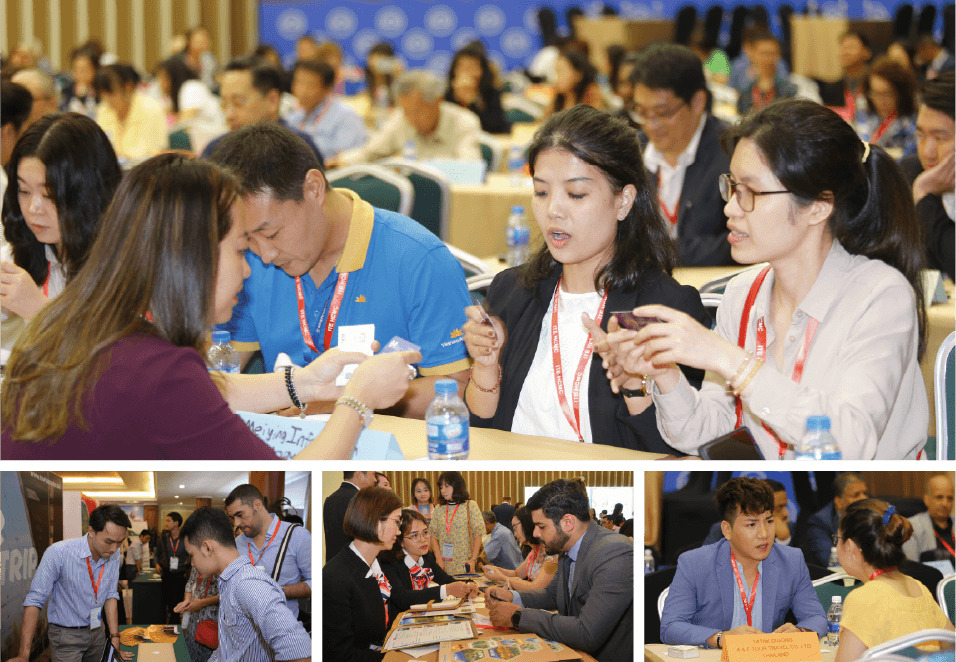 Business Matching
From 07th – 09th September 2023
From 14:00 – 17:00 (daily)
Business Matching activity is the opportunity for exhibitors and buyers to open up B2B cooperation opportunities, enhancing trade promotion. The Organizing Board will invite buyers interested in the businesses and their exhibit products to meet the sellers directly at the exhibition.
For successful business negotiations, a contract signing ceremony will be held directly at the event.
Exhibitor Guide

Physical Booth
The traditional model helps exhibitors directly introduce products/services to their partners and visitors.
Suitable for domestic and international agencies, organizations, enterprises with representative offices and agents in Vietnam.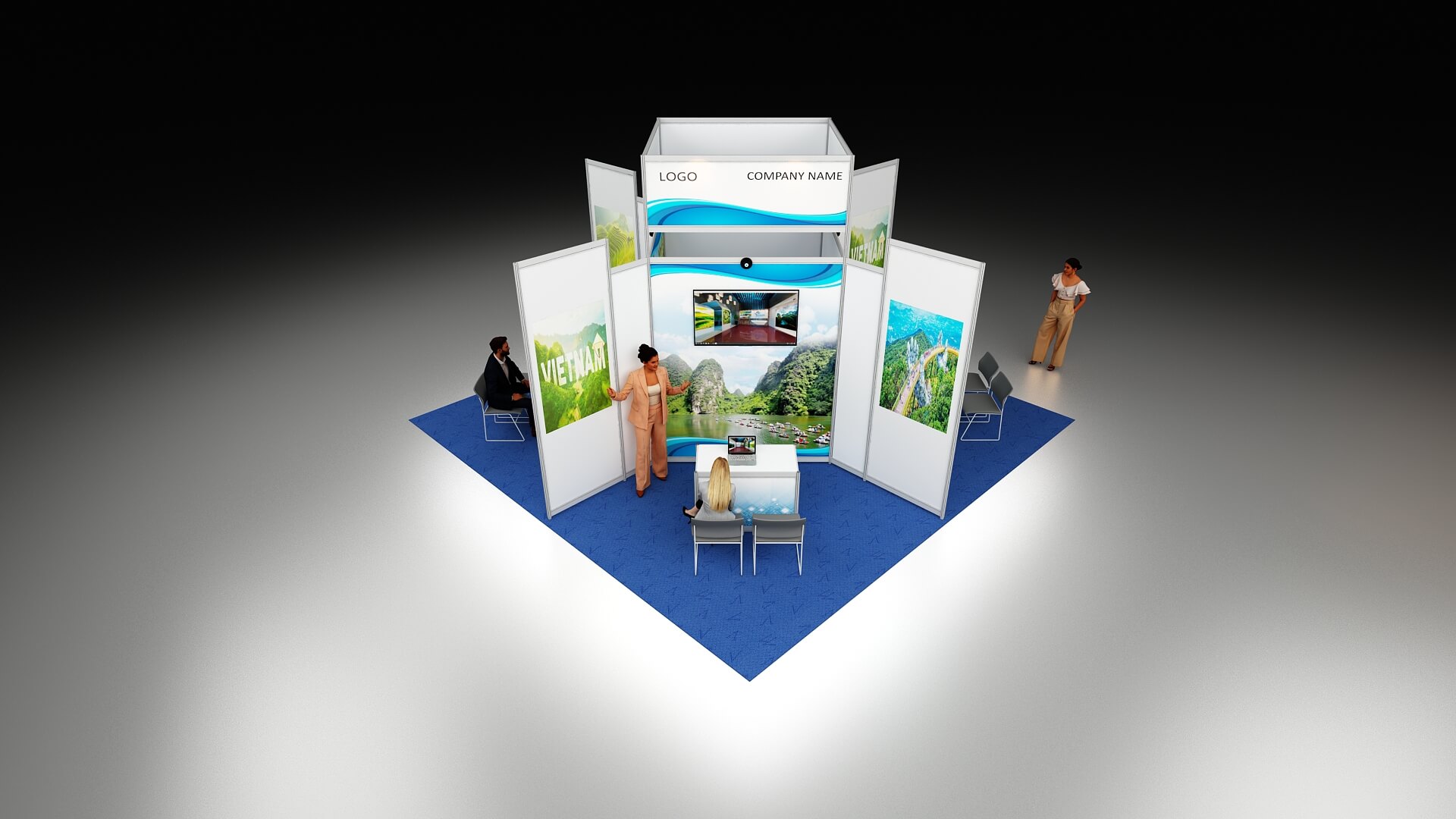 Remote Booth
"Remote booth" is for companies located overseas that are interested in exhibiting a physical booth despite travelling difficulties during the pandemic.
Exhibitors will be provided with online connection tools, on-site interpreters, support for transportation services, delivery and display of goods, booth design and construction, reports about booth activities and post-event.

Virtual Booth (2D + 3D Virtual Booth)
2D Virtual Booth in the form of an e-commerce booth (free for exhibitors who have registered their booths in the above two forms).
The 3D Virtual Booth pavilion on the VR virtual reality fair platform is the most advanced form applied by the organizers to help businesses that cannot directly attend the expo but still be able to introduce to customers around the world their unique products and services. Through this, businesses can connect online to exchange ideas and establish business relationships.
On the exhibition grounds, the organizers will also arrange devices for visitors to experience the Virtual 3D Expo.
Download exhibition documents