The European Chamber of Commerce (EuroCham) in Vietnam announced on July 17 that it had proposed the expansion of Vietnam's visitor visa exemption list to encompass all 27 EU member countries.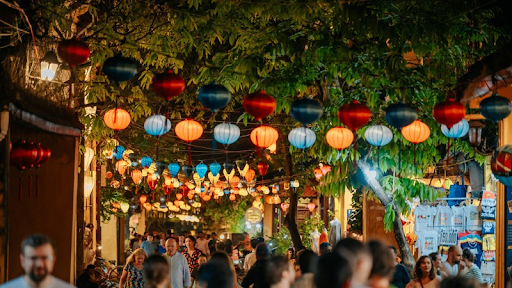 Foreign tourists in Hoi An. (Photo: Duy Hau)
At present, the visa exemption list includes only seven EU member countries, namely Germany, France, Italy, Spain, Denmark, Sweden, and Finland.
EuroCham commended the recent efforts undertaken by the Vietnamese Government to streamline its visa system, including the extension of e-visa validity to a 90-day period, enabling multiple entries and exits starting from August 15.
It also hailed the extension of the temporary stay period for citizens from countries exempt from visas by Vietnam to 45 days.
"This expansion will bring in a large number of travelers from the EU market, which has a population of over 500 million. By removing barriers for high-income international travelers to visit Vietnam, EuroCham and Vietnam will undoubtedly unlock amazing opportunities for the country's economy after a difficult few years," said EuroCham Vietnam Chairman Gabor Fluit.
The latest report from Google Destination Insights, a tourism data analysis tool, indicated that Vietnam holds great potential as a sought-after tourist destination and ranks among the top seven most searched travel destinations. Vietnam's attractiveness as an investment destination for foreign direct investment (FDI) is quite evident. the Business Climate Index (BCI) for Q2/2023, published by EuroCham and conducted by Decision Lab, revealed that despite current challenges, 48% of respondents express optimism about the increase in FDI capital for their companies in Vietnam in the coming quarter.
Vietnam also maintains its position as one of the top five investment destinations for over one third of businesses, further affirming its sustainable attractiveness and reputation. The continuous reduction of import tariffs facilitated by the EU-Vietnam Free Trade Agreement (EVFTA), combined with efforts to address obstacles in administrative procedures as highlighted by BCI survey participants, will further improve Vietnam's investment prospects over time.
INTERNATIONAL TRAVEL EXPO HO CHI MINH CITY 2023
Exhibition Day:
09h00 – 16h00, 07 – 08 September 2023: Open for trade visitors.

16h00 – 18h00, 07 – 08 September 2023: Open for trade & public visitors.

09h00 – 18h00, 09 September 2023: Open for public visitors.
Venue: Saigon Exhibition and Convention Center (SECC) 
             799 Nguyen Van Linh Street, District 7, Ho Chi Minh City, Vietnam.
Website: https://itehcmc.travel/ 
SHARE NEWS: